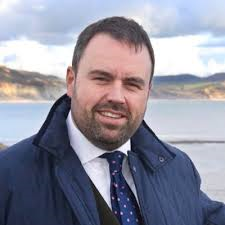 Dorchester Chamber for Business is giving members the opportunity to quiz local MP Chris Loder from 9am on Friday 29th April at Kingston Maurward at a members only free event.
President Peter Greenaway said; "We will be holding our first face to face meeting with the West Dorset MP Chris Loder on Friday 29th April at 8.45 for a prompt 9.00 a.m. start. Many thanks to Kingston Maurward College for offering their facilities and hospitality to us free of charge for this event. We will start with tea or coffee on arrival, then have the meeting with a generous Q&A session finishing at 10.00 a.m. with tea / coffee and some pastries for networking leaving by 10.30. This will be a free event for members to attend – but will be strictly limited to 25 people so please do get your bookings in early and do let us know if you are unable to attend as we will hold a waiting list.
" We also have a few places at our monthly networking breakfast at Dorset Museum on Tuesday 12th April. We will not be having a speaker at this event to enable members to network. Our usual start time of 7.45 and finishing at 9 a.m.
"We will also be opening bookings for our May breakfast at Milton Abbey school – always a very popular venue – so keep your eye out for the email and advert on the website."
To book a place on any of these events please see our website: https://www.dorchesterchamber.co.uk/events-2/